We direct bill most insurances for Naturopath services!
Naturopathic medicine focuses on identifying and treating the root cause of the illness rather than only the symptoms. Naturopathic doctors use a wide array of treatment approaches and both of our naturopaths at Active Care Health have their own unique approaches and skillsets. After a thorough consultation with our doctors they will recommend the best treatment for your particular issue.
DR. KRIS BENTZ,  ND
Dr. Bentz helps his patients with a variety of conditions including joint and muscle pain, stress, anxiety, insomnia, fatigue, skin issues, digestive issues, blood sugar imbalances, high blood pressure, and menopause. He also works with patients seeking natural sport performance enhancement and anti-aging/healthy aging medicine.
Treatment Approaches: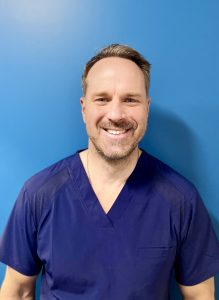 Advanced IV Therapy
Injection Therapies 
Natural supplements and herbs
Pharmaceutical Prescription
Cosmetic Botox
Dr. Bentz also uses positive psychology strategies from his training to help patients reach their goals. He teaches his patients relaxation and visualization techniques to strengthen their mind-body connection in order to create mental clarity, emotional well-being, and enhance healing.
Dr. Jason Boxtart, ND
Dr Boxtart's practice focus include acute and chronic musculoskeletal pain and sports injury here at Active Care Health.
Treatment Approaches:
Prolotherapy
Platelet-Rich Plasma (PRP) Injections