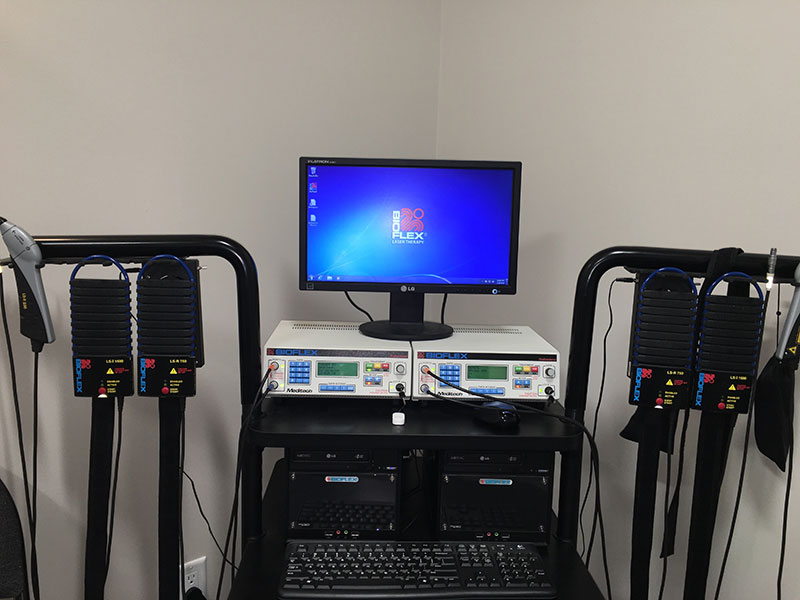 The BioFlex Cold Laser System
At Active Care Health we use a BioFlex light therapy system and offer a variety of treatment options for specific medical conditions.
WHAT CONDITIONS DOES LASER THERAPY TREAT?
Soft Tissue and Sports Injuries
Ligament and tendon tears
Muscle strains
Tendonitis
Contusions
Arthritic Conditions
Degenerative Osteoarthritis
Rheumatoid Arthritis
Vertebral Radiculopathy
Chronic spinal problems
Repetitive Stress Injuries
Carpal tunnel syndrome
Tennis elbow
Rotator cuff injuries
General Health Problems
Herniated disc
Fibromylagia
Reflex Sympathetic Dystrophy
NEXT STEPS
Contact us to discuss any questions you have.