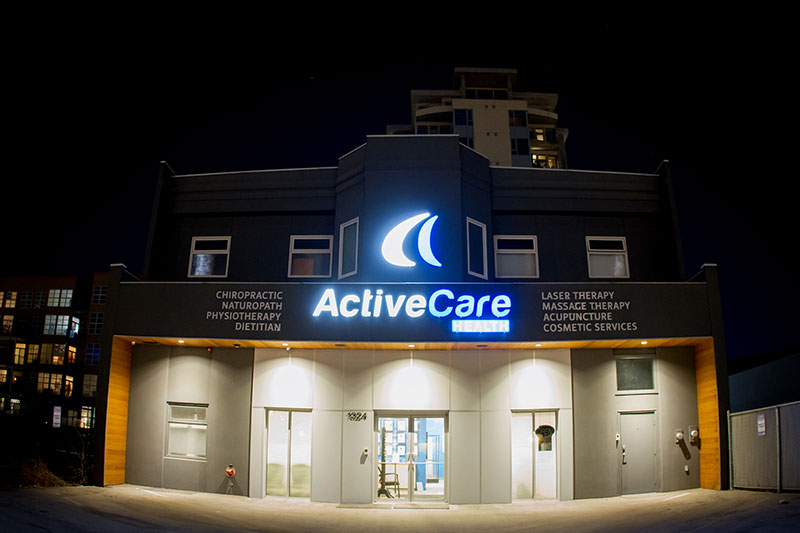 INSPIRATION
We are Kelowna's comprehensive health centre offering a unique clinical wellness model inspired by an Olympic village experience.
MISSION
At Active Care Health, we share your passion for living an active lifestyle and our team is dedicated to helping you move towards optimal health and sustainable wellness.
YOUR HEALTH JOURNEY
Our health practitioners collaborate in harmony to offer you expert insight and advice on your health journey in order to develop personalized recovery, treatment, and fitness strategies aligned with your body and lifestyle goals.
---
Dr. Michael Muzzin, DC, RCCSS(C)
Founder and Partner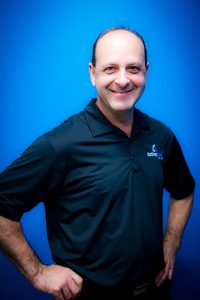 Through his experience and passion for helping people achieve active and healthy lifestyles, Dr. Muzzin has identified Five Key Aspects for Optimal Health: Exercise, Nutrition, Rest, Mental Health, and Spinal Health. The human body (infant to senior) has an amazing ability to heal itself when just given the chance. Each of the five aspects of optimal health is like a vital link that forms a strong chain; and of course a chain is only as strong as its weakest link. Dr. Muzzin emphasizes each of these aspects, and as a Chiropractor he focuses in an area known as NeuroStructural Correction.
Dr. Muzzin first started practice in Whitby Ontario just outside of Toronto in 1988. While there he completed an additional three-year post Doctorate in Sports Injuries and earned the Specialty Fellowship of the Royal College of Chiropractic Sports Science (Canada), RCCSS(C). In 1994 he moved back to B.C. and settled in Kelowna where he founded Active Care Health.
Dr. Michael Muzzin has an established brand identity with a well-respected reputation in the community for over 20 years. He is the past president of the Canadian Cancer Society (Kelowna), the Kelowna Chiropractic Association, the official Chiropractor for the Canadian Junior Hockey Championship's Memorial Cup, the World Junior Hockey Championships, and one of the first Chiropractor's in history to be an Official Medical Staff Member of the Olympic Games (Vancouver 2010).
Dr. Muzzin has also worked with Kelowna Falcons Semi-Pro Baseball Team, Okanagan Sun Junior Football Team, Ogopogo Triathlon Club, and is currently the Team Chiropractor for both the Kelowna Chiefs Junior B Hockey Club & the Kelowna Rockets WHL Junior Hockey Club.
When he's not at the office, Dr. Muzzin can be found skiing with his daughter Jenna on either the lakes or slopes (depending on the season) in the beautiful Okanagan Valley.
---
Dr. Ryan Blouin, DC
NeuroStructural Chiropractor and Partner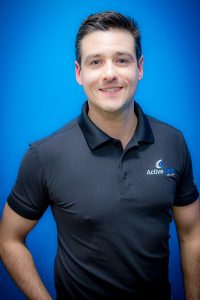 Dr. Blouin's passion for the profession began at a young age when he experienced first hand the effects chiropractic care can have on the entire body. He completed his honors degree in Science and Kinesiology from the University of Waterloo and spent four years in the fitness industry helping people lead more active lives.
He was priviledged to complete his Doctor of Chiropractic training in beautiful New Zealand where he spent time honing his craft and focuses in NeuroStructural Correction techniques to improve human function of the brain and the body.
In 2013, Dr. Blouin worked with the National New Zealand Hockey Program and travelled with their Men's and U18's hockey teams to the IIHF World Hockey Championships as the team's official chiropractor. Following season's end he moved to the Gold Coast in Australia and spent a year practicing and treating families and athletes of all ages as well as learning to live the beach life!
Dr. Blouin has always had a strong interest in health, exercise, sport, travel and working with people. He has been privelidged to have had the chance to travel the world doing what he loves to do.
Settling in Kelowna in late 2014 and now calling it home, Dr. Blouin looks forward to doing what he loves most: teaching and practicing a healthy lifestyle and sharing his passion for chiropractic and healthy living with the amazing people of the Okanagan!
---
Janelle Balardo, RMT
Massage Therapist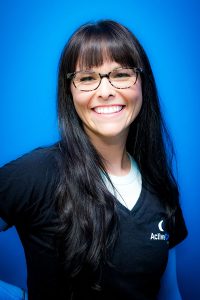 Janelle is a graduate from the Okanagan Valley College of Massage Therapy. Her empathy, and understanding of clients' aches and pains makes patient well-being her priority.
Janelle first developed an interest in therapeutic practice via her own experience with injury. Through her personal experience with rehabilitation she developed a passion for how the body functions and heals. Her wide range of techniques include myofascial release, trigger point release, joint mobilizations and Swedish massage. She can relate to her patients through her own experience, and her professional and easy going attitude sets her patients' minds at ease.
Her love for physical fitness allowed her to complete her personal training certification as well as her Neuro-proprioceptive taping course. Janelle understands the importance of proper musculoskeletal function and maintaining health of the joints and surrounding tissues.
Janelle looks forward to expanding her skill base and knowledge through her passion for healing. Whether the pain is caused from an overuse injury, soft tissue damage from motor vehicle accidents , athletic/sports injury, or just overall chronic pain, her focus will always be client care first.
---
Jenny Large, RMT
Massage Therapist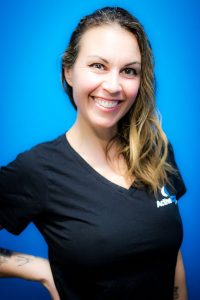 Jenny was born and raised in Kelowna – which is hard to find these days! She loves the Kelowna lifestyle and has a very strong community presence. When she's not massaging at Active Care you can find her teaching dance at The Canadian School of Ballet, teaching barre and fitness classes at Oranj Fitness, teaching and performing with the Femme Fatale dance group, playing a game of softball or riding her bike downtown.
Jenny has a very kind, loving nature to her and it shows during her massages. She is currently taking clients and would love to meet you and help get you feeling better, faster!
Justin Philips MPT, B.Kin (Hons)
Physiotherapist
Justin grew up in Ontario immersed in multiple competitive and recreational sports, including soccer, hockey, rugby, snowboarding, skateboarding, and mountain biking, where he took his fair share of bumps and bruises. From these experiences, combined with his interest in biology, exercise science, and fitness, he developed a passion for learning more about the human body's capacity to adapt to performance demands and recovery from injury/trauma. Justin graduated from Brock University's Bachelor of Kinesiology program in 2010, with honours, while also obtaining his CAN-FIT-PRO Personal Trainer Specialist certification.  
Since 2010 Justin has amassed 10+ years working in the rehabilitation and fitness fields as a Kinesiologist and Personal Trainer Specialist between Canada, New Zealand, and Australia. Having recently completed his Master of Physical Therapy at UBC in 2021, he is eager to use his new skill set to better help his clients understand their injuries and recover more effectively and efficiently. Justin prioritizes active rehabilitation, education, and manual therapy to treat his clients, allowing him to address their individual needs and empowering them to achieve their rehabilitation and health-related goals.  
Outside the clinic you will likely find Justin rock climbing and exploring the mountains on his snowboard or mountain bike.  
---
Jas Digpal                                                                     
Clinic Coordinator/ Kinesiologist/ Certified Laser Therapist              
Jas grew up in Kelowna and graduated from the University of British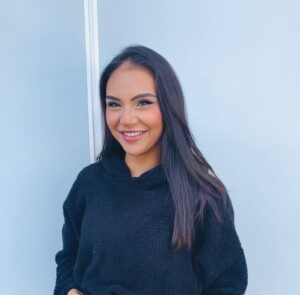 Columbia Okanagan with a Bachelor of Human Kinetics/ Kinesiology degree. Her studies focused on Anatomy, Physiology, Pathology, and Health Promotion. Jas is passionate about using her knowledge to improve lives through communication, engagement, and physical activity.  
  She joined Active Care Health in January 2019. Jas feels that it is an absolute pleasure being part of such an awesome team that takes pride in giving their patients the best experiences possible! Her role is to provide our patients with a good understanding of the clinic and treatments provided, performing BIOFLEX Cold Laser Therapy treatments, and greeting clients with a warm welcome! 
When Jas is not at the clinic, you can find her enjoying the many activities the Okanagan has to offer. You can find her playing soccer, running through Mission Creek or walking her two dogs! Passionate about health and fitness, you will also find her at the gym year-round! 
---
Jessie Grant
Clinic Coordinator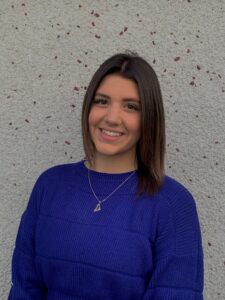 ---
Joyce Yakubowich
Clinic Administrative Assistant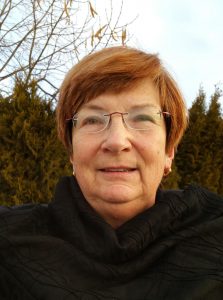 Joyce has recently joined our team as an Assistant Clinic Co-ordinator. Born in Toronto, Ontario Joyce has also enjoyed her youth in Newfoundland and British Columbia. She attended the University of Victoria and Simon Fraser University studying Biology, Kinesiology and Elementary Education. Besides her background in office administration she is a former member of the Canadian Track & Field Team, competing internationally for Canada for eight years and is a two-time Olympian.
She enjoys life and all its blessings and challenges. She loves outings with her family and keeping up with her grandchildren is one of the current joys of her life. Joyce believes that each day is a new beginning to be cherished!
---