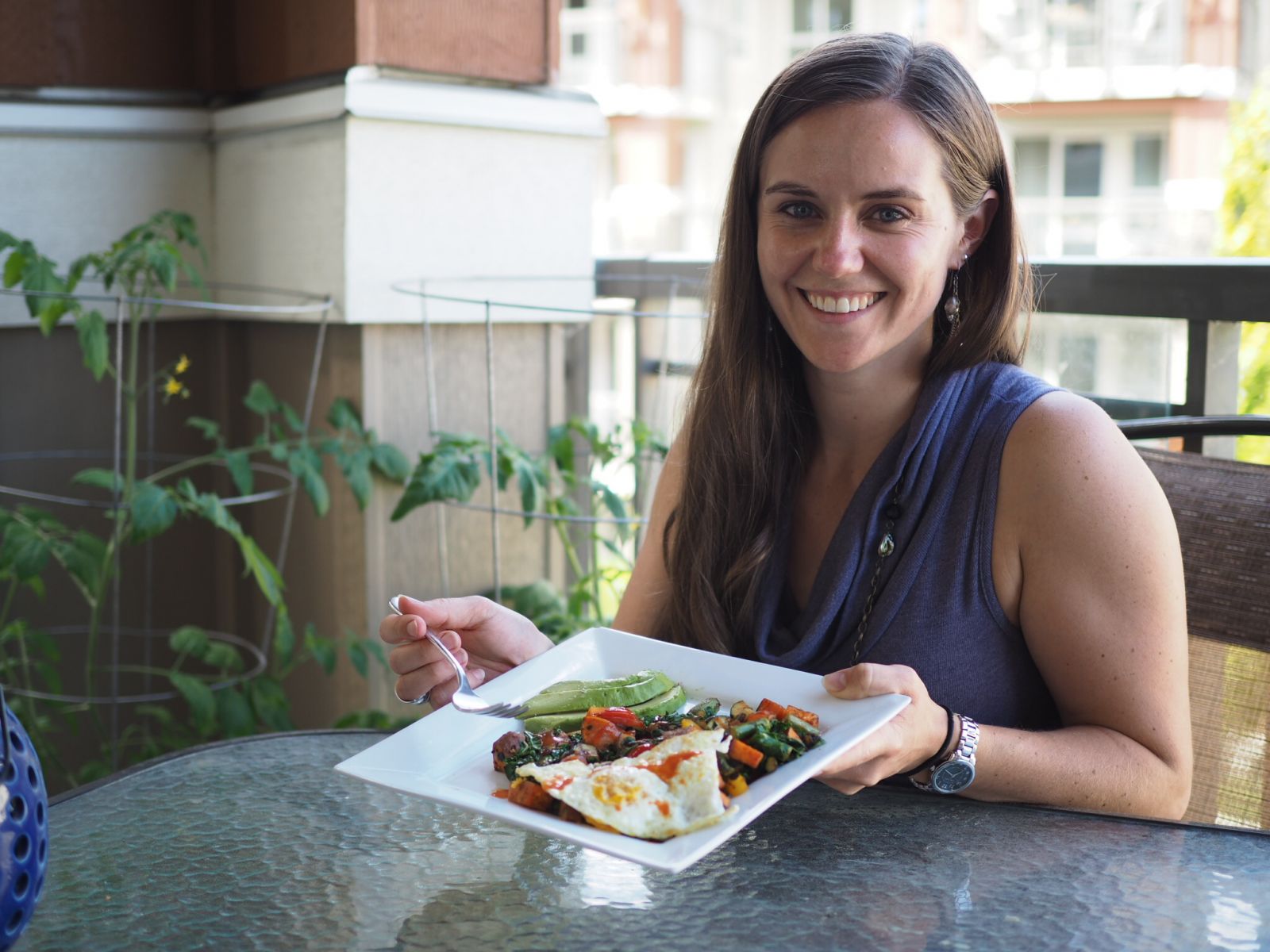 How many times have you been asked the question, "What is your favorite meal?" Maybe it was back when you were in school. Or maybe it was an icebreaker question at the last event you attended.
I love meals that are adaptable and can be made with whatever you have on hand. I love recipe books but I often cook without following a recipe. Does this ever happen to you? You find the perfect recipe, only to realize you're missing one key ingredient? And after a failed attempt at a quick Google search to look for any acceptable substitution you give up and find a different recipe? This has often been my experience, so in choosing a recipe to share with the Active Care community, I decided on one that was easily adjustable.
So, let me introduce you to my favorite meal: the breakfast hash. This recipe is great because it's a guideline. You can use whatever you have in your house (such as any vegetables that are currently hiding in your fridge. This recipe is great with or without potatoes and if you're opting for a meatless meal, it's easy to sauté everything in one pan.
Because I'm hoping you revisit this post as you craft your own breakfast hash, I decided to save you some scrolling. I have listed the ingredients along with some brief instructions below. Under each ingredient I have provided some choices, depending on your preferences or current pantry stock. Keep reading past for more pictures and remember, this is just a guideline.
INGREDIENTS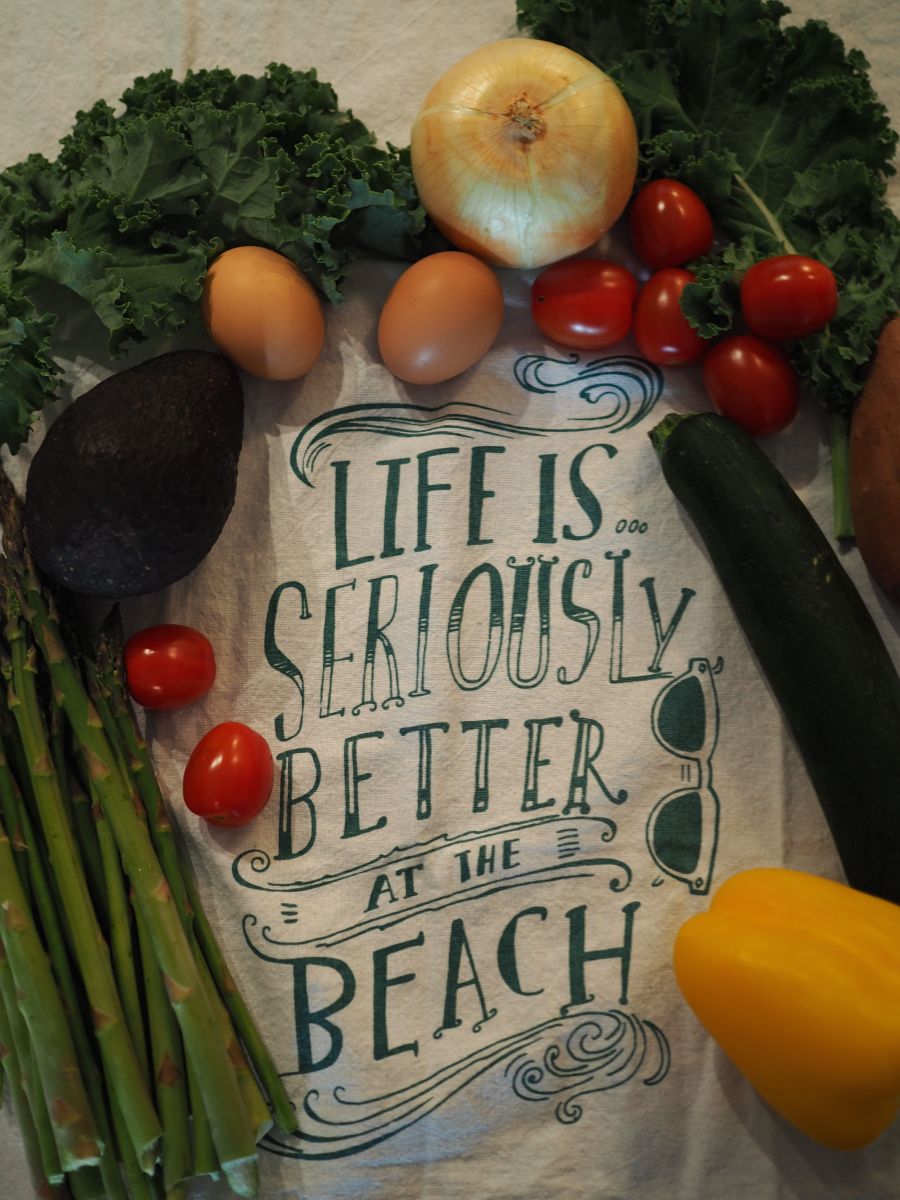 Oil
– Olive oil, avocado oil, or any vegetable oil you have on hand
Meat
– Chorizo, maple breakfast sausage, bacon
Meatless options
– Tofu, lentils, black beans
Onion
– White onion, red onion, shallot, leek
Starch
– Potato (any type), sweet potato, butternut squash
Vegetables
– Zucchini, asparagus, bell peppers, kale, tomatoes, spinach
Spices
– Garlic, Chili powder, thyme, rosemary, southwest mix, chili flakes
Toppings
– Cheese (Mozzarella, cheddar, feta), eggs, avocado
INSTRUCTIONS
Preheat the oven to 375 degrees.
Wash and chop the potato into bite sized pieces (1/2-1"). You can choose to peel it if you'd like. I don't peel mine, as the skin has lots of fibre and vitamins!
Toss with your chosen oil and seasoning to taste. Place on a baking sheet and put into the oven for 15 minutes or until potatoes are easily pierced with a fork
In a saucepan, place 1 tbsp. oil. Add onion and cook until translucent (about 5 minutes). Add garlic and hearty vegetables (broccoli, asparagus, peppers or any you choose) and cook for another 5 minutes.
Add the rest of the vegetables and any spices you'd like to use. Cook until vegetables are soft, about another 5 minutes
Add baked potatoes to vegetable mix.
In another frying pan, cook eggs to your liking.
Transfer to plate. Top with cheese of your choice
DETAILED INSTRUCTIONS
1. Choose your meat (if you're using)
This dish is a perfect way to get both your veggies and your favorite breakfast meats or vegetarian protein options. You can use bacon, sausage, or throw in whatever meat you have left over from the night before! Cook your meat in a pan until it is done. For easier clean up, place it on parchment paper on a baking sheet and bake it in the oven until cooked all the way through.
2. Pick your starch
This can be red potato, russet potato, sweet potato or even butternut squash! Whichever you choose, chop into bite sized pieces. You can choose to peel it if you'd like. I don't as the skin has lots of fibre and vitamins! Here I've chosen sweet potato, drizzled with olive oil and sprinkled with chili powder. To save time and (and so I don't have to watch them), I pop them in the oven at 375 °F for 20 minutes. This allows me to prepare the rest of the dish without having to watch them on the stove.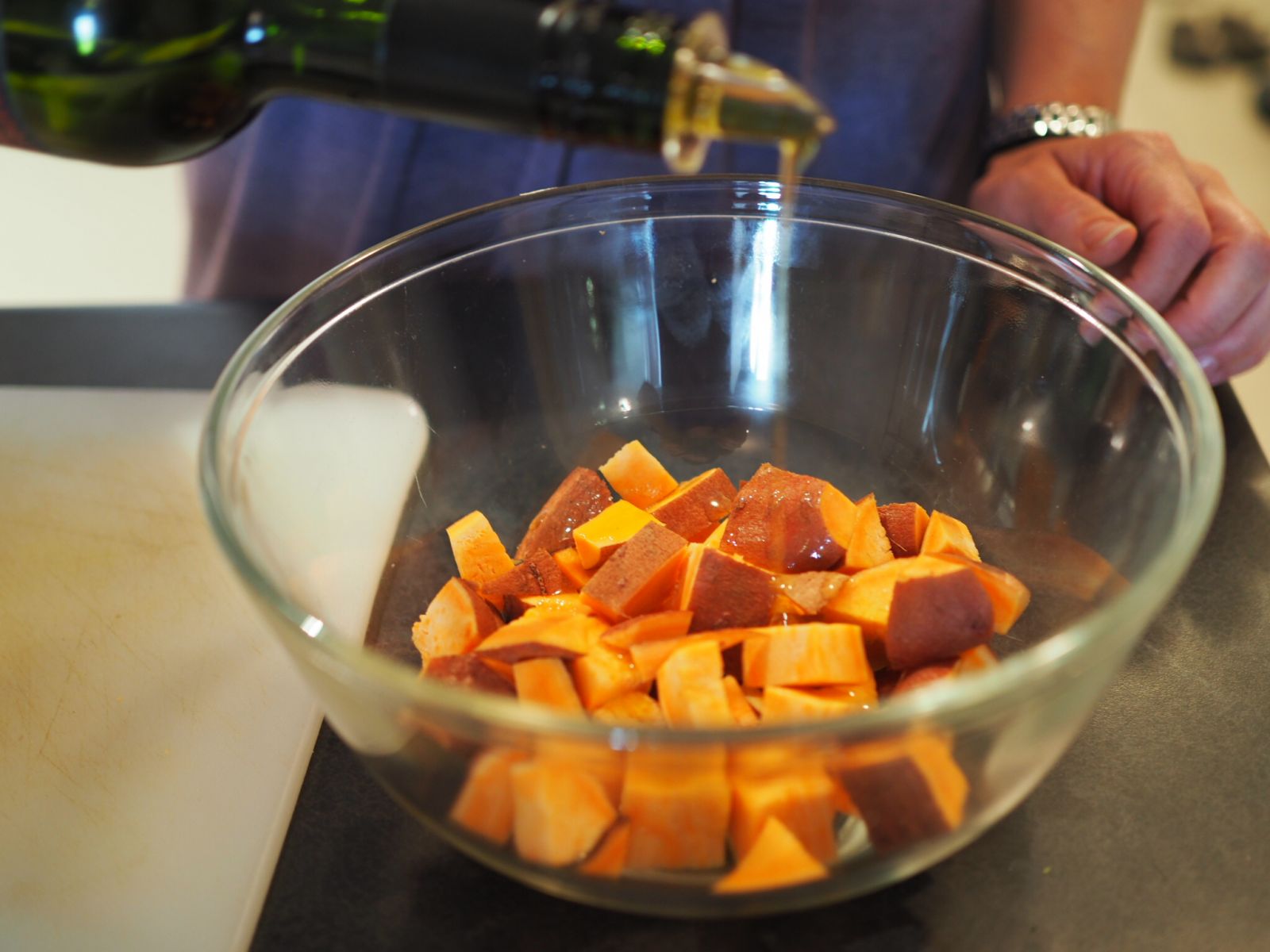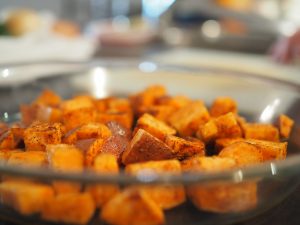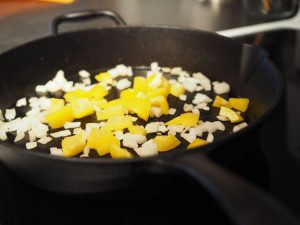 3. Sauté onion
Yellow onion, red onion, shallots or leeks all will provide great flavors. Heat a tablespoon or so of oil in a frying pan. Dice the onions and cook until they are soft and translucent. This will allow the flavor to come out. Here I have sautéed my onions and started adding my vegetables.
4. Gather your vegetables
The Okanagan is great for fresh, local vegetables. Some of my summer time favorites are asparagus, zucchini, tomatoes and cucumbers. You can use whatever vegetables you have on hand! Cook the tougher vegetables first (ex. asparagus, bell peppers, broccoli) and toss in soft, quicker cooking vegetables a few minutes later (ex. tomatoes, zucchini, kale). Aim for about 2 cups of uncooked vegetables per person. I typically lose track of the amount of vegetables I'm using and end up with leftovers for the next day!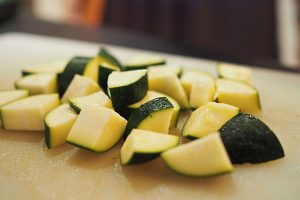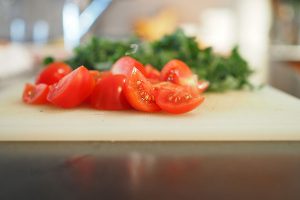 5. Spice it up!
Garlic is one of my favorite flavors to add to savory dishes. If you're using garlic, mince it and add to the pan with the vegetables. If you add it too early (say with the onions) it might burn. Other great seasoning options include chili powder, thyme, rosemary, pepper, or any seasoning mix you like. Go light on the salt; this dish already has lots of flavor!
6. Mix it all together
After your potatoes and vegetables have cooked, you can mix them together in the pan and let them hang out while you cook a couple eggs and get other toppings ready. You can always leave the potatoes to stay warm and crisp in the oven. Just make sure you lower the heat so they don't dry out!
7. Top it off
Since it's a breakfast hash, I top mine with two over easy eggs. Eggs are an incredible source of protein, vitamins, minerals and healthy fats. There's a reason it's called the incredible, edible egg! My favorite part of eggs is that you can have them so many different ways. I'm a huge fan of a runny yolk. It creates a sauce over my potatoes and vegetables (ask me about my tips for the perfect over easy egg). Other great toppings are shredded cheese, avocado, fresh herbs, salsa, pesto, and/or hot sauce. I am a lover of spice and top any dish I can with hot sauce.
If you follow each of these steps, you'll be crafting a breakfast hash just to your liking in no time. This is my go to weekend brunch dish as it doesn't require much planning, is jam packed with nutrient dense foods, and easy to throw together with whatever I have in the house.
For more recipe inspiration or to talk about all things food and nutrition, come visit me at the clinic!