The Active Care Dietitian Approach
Nutrition is about healthy eating that is fun, enjoyable and delicious. Our registered dietitian, Madison is a trusted expert in nutrition who provides guidance on practical changes based on research and scientific evidence. She understands that nutrition is very personal and provides advice that is tailored to your needs and values.
Madison Wood, RD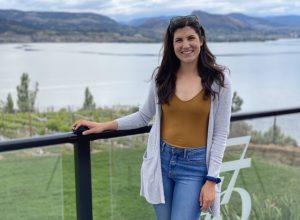 What's the difference between a dietitian and nutritionist?
Every dietitian is a nutritionist, but every nutritionist is not a dietitian. Because the terms "nutritionist" or "registered nutritionist" are not protected terms in British Columbia, anyone can call themselves a nutritionist no matter the training they have received.
A dietitian is a registered health professional that must complete a Bachelor's of science degree, a 10 month internship with placements in hospitals, long term care homes and community health centres, and be registered with the College of Dietitians of BC. As a member of the college, a Registered Dietitian must practice according to set standards and laws that protect the public, just like you would expect from doctors, nurses, pharmacists and other health professions.
For more information on what Registered Dietitians do, visit the College of Dietitians BC at www.collegeofdietitiansbc.org, Dietitians of Canada at www.dietitians.ca or come visit Madison at the clinic.